Testimonials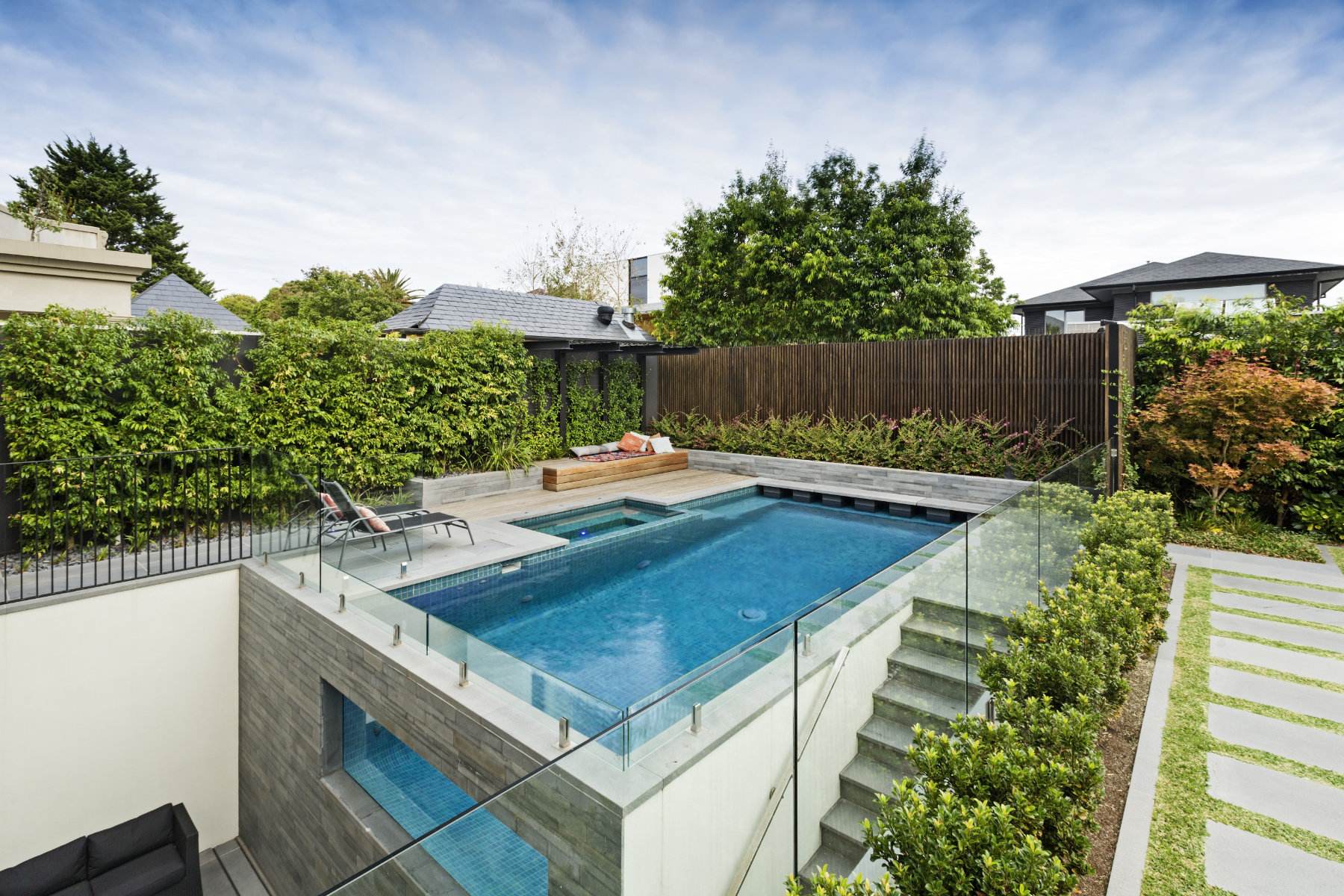 Abe & Janet
Domain Pools is synonymous with high quality work, exacting detail, creative design & excellent service. 
Our relationship with Tony & his crew has been wonderful & made the whole experience enjoyable & stress free. 
I wouldn't look anywhere else.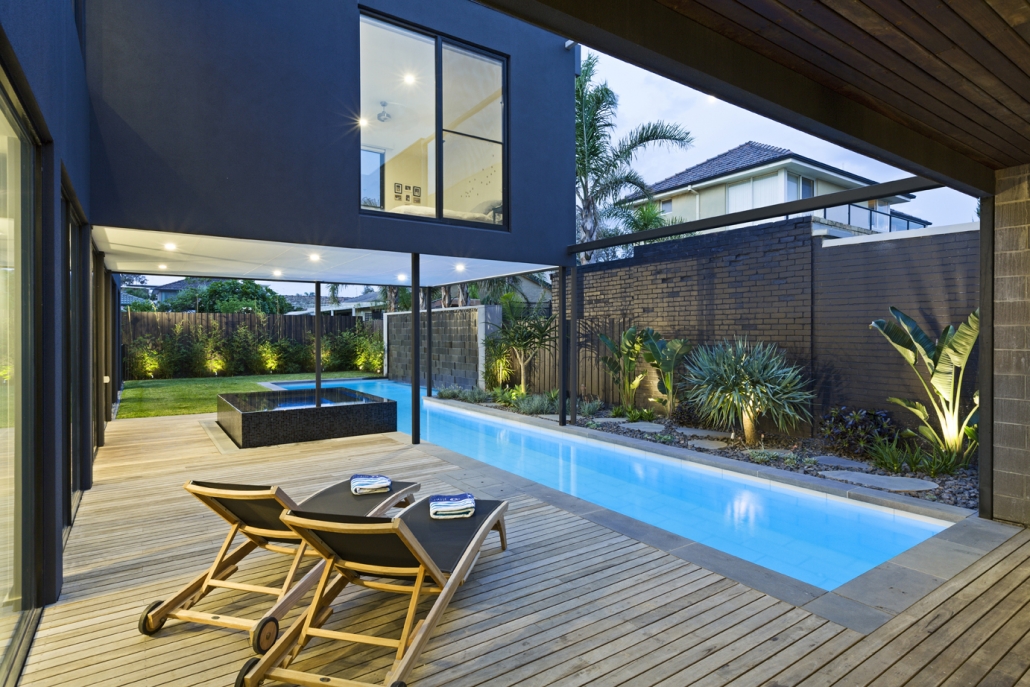 Cath, Parkdale
Domain Pools gave us an exceptional experience & an outstanding result.  The pool was designed to fit our active lifestyle as well as the architecture of our modernist home.  Tony 's advise was invaluable & the team was excellent. We could not have chosen better.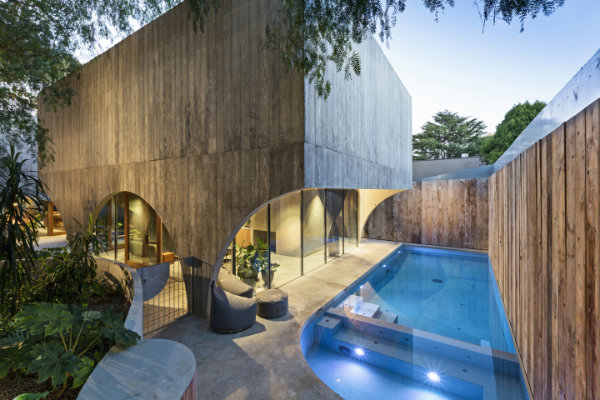 Aaron Roberts Edition Office Architects
The Team at Edition Office often recommend Domain Pools to our clients.
Tony's expertise guarantees a pool that integrates architecture, environment & an exceptional finish.
Domain's collaborative & professional approach means that projects run smoothly leading to a great result for our clients.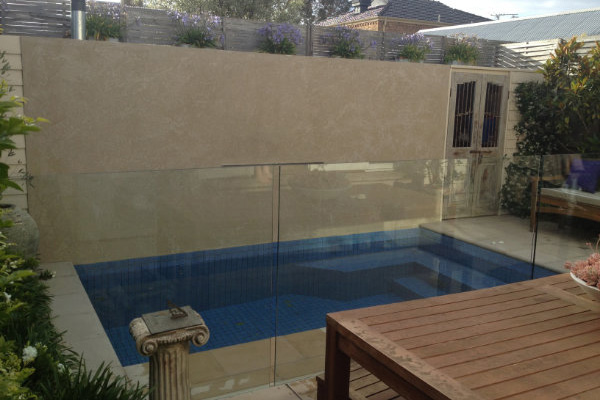 Julie, Sandringham
The quality of work was great & post completion service & support very responsive. I have also appreciated their advice & flexibility to my needs during construction. I would certainly recommend Domain Pools.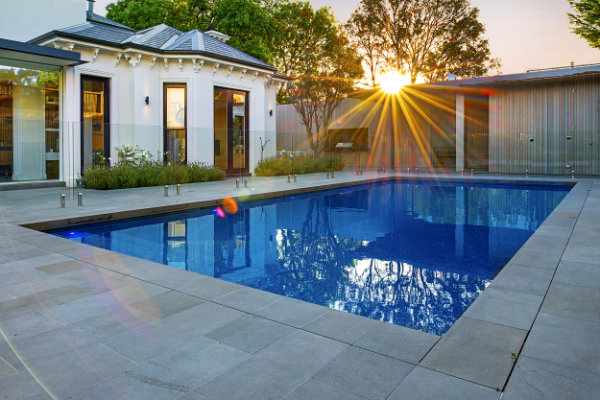 Chris Goddard, Steeltekvic Pty Ltd
I have worked with Domain Pools on many successful projects over the years and have found them to be competent and professional pool builders.
They have a good understanding of all aspects of pool building including technical & financial aspects,   contract administration, client liaison and design.
 I would not hesitate in recommending Domain Pools for your next project.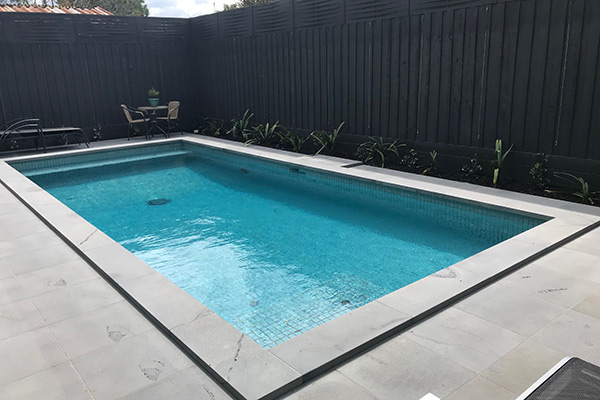 James & Anne, Black Rock
Tony's attention to detail was appreciated. You can trust Domain & be confident they will deliver.
Great team at Domain! Tony & the team are always willing to go the extra mile & strive for quality everywhere you look. The team at Domain are always happy & a pleasure to do business with. Look no further for creative thinking & design to create not only a pool but your complete backyard transformation. Keep it up guys!!!!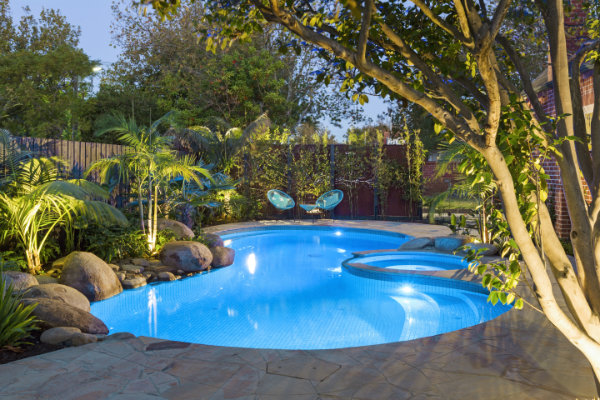 Natasha, Elwood
'I was looking for a pool that was different from other people's pools and that would suit our house…I was so impressed with the large range of different shape pools they have done and the gorgeous landscapes surrounding the pools. These pools had character and were beautiful to look at. They were more than status symbols, they were a work of art. As soon as we met Tony, we knew that we wanted to work with Domain Pools. He was creative, he knew a lot about the industry (both pools and landscape), he was friendly, informative and really listened to our needs!'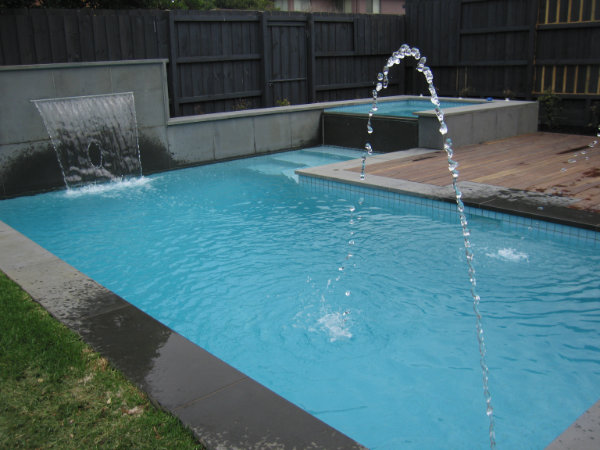 Neil and Michelle, Parkdale
It is with pleasure that we highly recommend the services of Domain Pools and Landscapes. The process of installing our pool, from planning to follow up care, has been done with the highest amount of skill and professionalism. Care was taken to preserve as much of the existing garden as possible and to leave little mess. All contact with Tony and his team was professional and respectful. This made the process of construction easier thus allowing us to continue with our busy lives. The children have enjoyed a great summer of fun and enjoyment in their new pool and it is a beautiful addition to our home.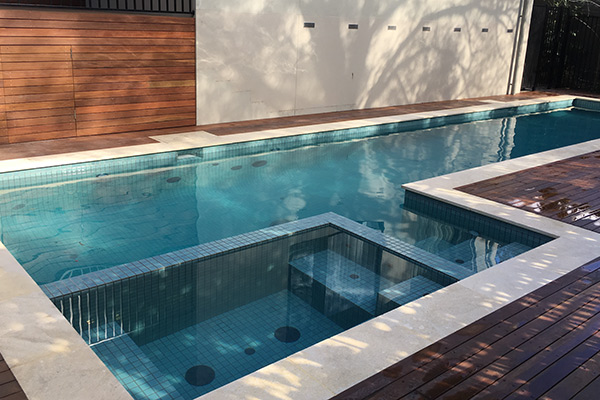 David, Canterbury
Our property posed a difficult challenge.  A large pool in limited steep yard space, no access from the front of the property, a rear lane with a load limit & regular foot traffic was all expertly handled by Tony and the team.   Tony managed to organise all access through two panels of fence, enabling us to keep all the trees.  The end result is a wonderful pool which has already provided many hours of entertainment for us, particularly with our five grandchildren.  Tony's recommendations have all proved very worthwhile with minimal maintenance required.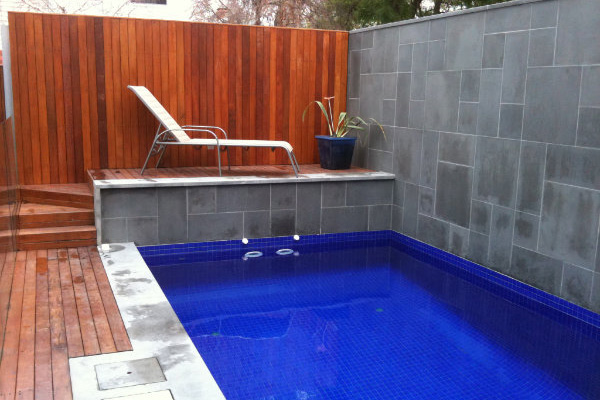 Robyn, Middle Park
As a lawyer and at the ripe old age of 42 I had heard lots of horror stories and prepared myself for the worst. I was therefore very pleasantly surprised by the experience of working with Domain Pools. Throughout they were professional, committed and kept to schedule. Tony and his team were also a delight to deal with – something that is particularly important when you are living in your home during installation. I would certainly recommend Domain Pools to anyone considering investing in a pool.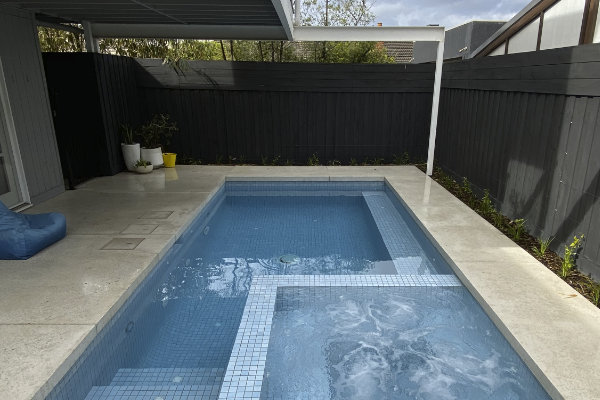 Paul and Karen, Parkdale
Tony and the team at Domain were first class to work with, finishing the job on time and on budget.
Once we decided to build a pool, there were so many decisions. What type, what size, spa or no spa, who would build it?
Tony and Domain showed the most interest from the beginning and was the most helpful in terms of design ideas. He worked with us to ensure that we got the product we wanted and that most suited our small site.
The building process was seamless. The Domain team were punctual, reliable and communicated clearly. Most importantly for my wife, they were clean and tidy.
We are absolutely thrilled with the finished product and use it year round. It simply couldn't be better and the infloor cleaning makes it almost maintenance free.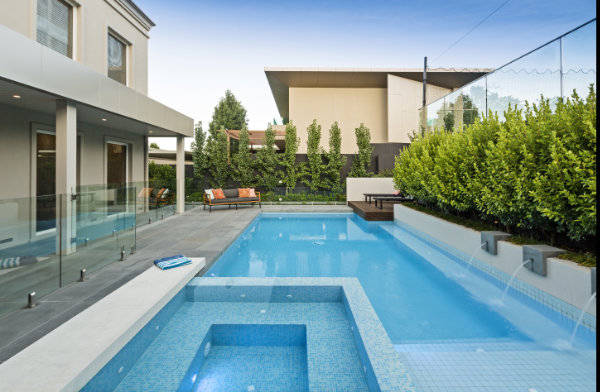 Tim, Eaglemont
From inception to completion Domain Pools were there every step of the way.  Their excellent communication & liaison skills ensured the job went without a hitch  & were a joy to deal with. The result is jaw dropping & I would not hesitate to recommend them to others.